Affordable Website Design, Domains & Hosting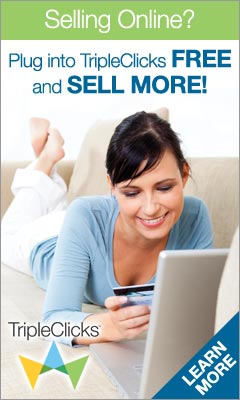 Have you ever wondered how to instantly increase your sales or how much your business could grow if you could reach millions of potential customers worldwide?
What if you had thousands of affiliates promoting and selling your products and services in over 20,000 cities in over 190 countries?
Guess what?…All of this is possible with TripleClicks…
We have been a member of TripleClicks for a month now, and we made our first sale within days of joining. I assure you we didn't do anything special to get that sale. We just signed up, got approved within 2 days, and uploaded our products. That's it.
Their eCommerce Associates Program is a new program that allows commercial sellers to market their products and services on one of the fastest growing, international eCommerce sites on the web! Continue reading →
Landing pages are commonly referred to as "lead capture pages" or "squeeze pages".
You can build a profitable mailing list for your business by developing a quality landing page.
Your landing page is your profit funnel.
After it is set-up properly, you can focus on other important aspects of your business such as generating traffic.
Here are 4 proven landing page tips to keep in mind that will convert your visitors into prospects and then into buyers: Continue reading →